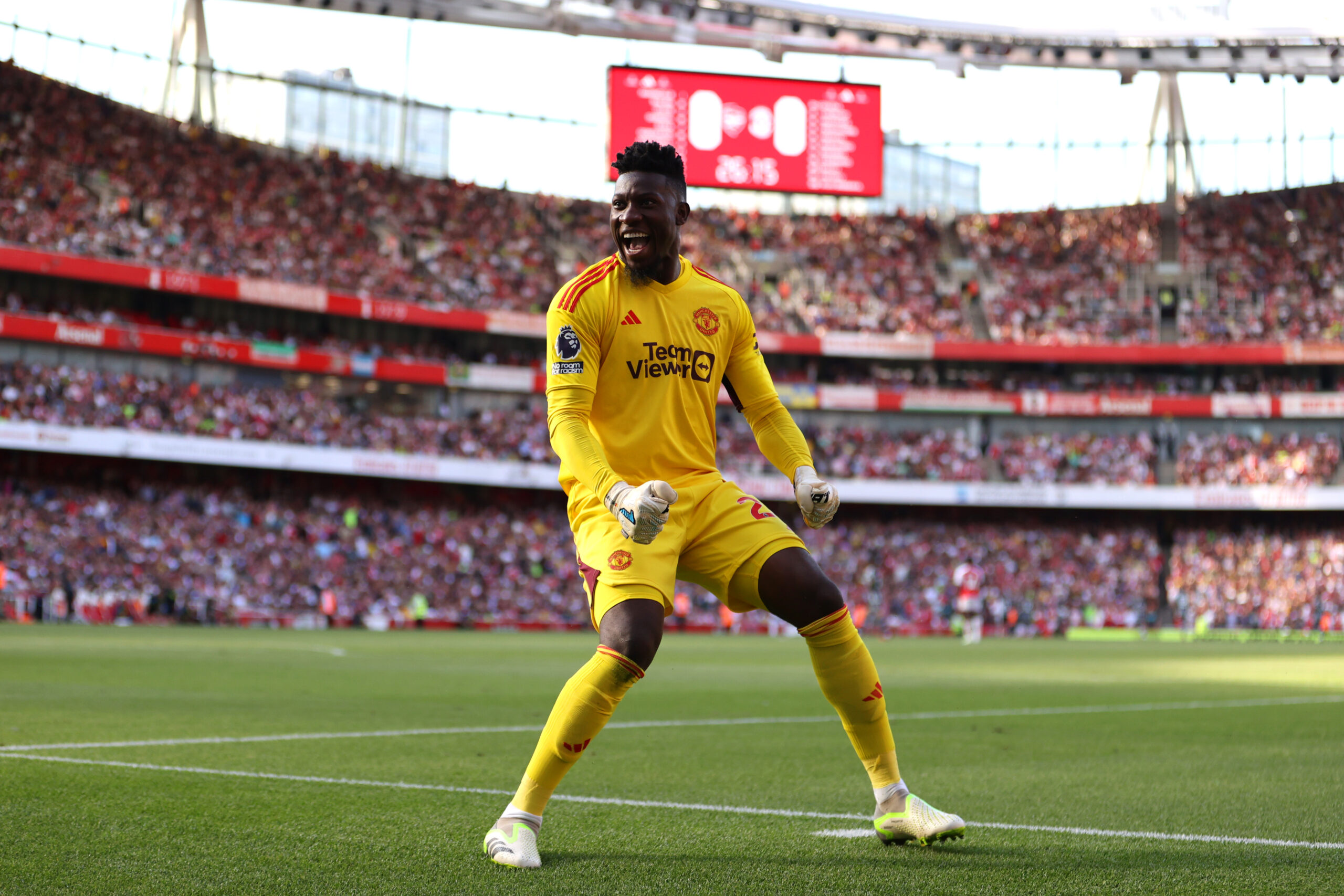 CameroonOnline.org | In a heartfelt message posted on Twitter this Monday, Manchester United goalkeeper André Onana confirmed his presence in the Cameroon national team for the upcoming 6th round of African Cup of Nations (AFCON) 2023 qualifiers. His message comes days after being named in the squad, and it touches on the trials and tribulations he has faced recently, as well as his unwavering commitment to his homeland.
The Statement
"Dans le monde du football, tout comme dans la vie, des moments déterminants surviennent, exigeant des choix cruciaux. Ces derniers mois, j'ai été confronté à des épreuves marquées par l'injustice et la manipulation. Pourtant, mon amour et mon attachement inébranlables envers ma patrie, le Cameroun, demeurent intacts," Onana said on Twitter.
This roughly translates to: "In the world of football, just like in life, pivotal moments arise, requiring crucial choices. These past few months, I have faced trials marked by injustice and manipulation. Yet, my unwavering love and attachment to my homeland, Cameroon, remain intact."
A Message of Unity and Resilience
Onana's statement is a testament to his indomitable spirit and his fervor to represent his nation. He stressed that his desire to play for Cameroon has never wavered since his youth and remains an inseparable part of his identity.
"Face à la manipulation, au mensonge et à l'abus de pouvoir, je choisis de demeurer fidèle à mon idéal, en représentant avec fierté un pays qui mérite notre engagement sincère. C'est le moment de nous unir, d'œuvrer en harmonie pour notre bien commun: le Cameroun," he further commented.
In English, this translates to: "Faced with manipulation, lies, and abuse of power, I choose to remain true to my ideal, representing with pride a country that deserves our sincere commitment. This is the time for us to unite, to work in harmony for our common good: Cameroon."
Saluting the Government and Thanking the People
Onana also took a moment to salute the government's efforts in building a better Cameroon and expressed his deep gratitude towards the Cameroonian people for their unwavering support.
"Mes grandes pensées vont à l'endroit du peuple camerounais à qui je dis infiniment merci pour son soutien et que j'ai hâte de retrouver," he wrote, which translates to: "My deepest thoughts go to the Cameroonian people to whom I say thank you infinitely for their support, and whom I can't wait to see again."
Looking Forward
André Onana's closing words left no doubt about his commitment: "Mon engagement envers le Cameroun reste indéfectible, et je suis déterminé à jouer mon rôle pour le voir prospérer. Alors rendez-vous le 12 septembre prochain à Garoua pour notre qualification à la prochaine Coupe d'Afrique des Nations de Football."
In summary, he reaffirms his unbreakable commitment to Cameroon and is determined to play his part in its prosperity. He calls for unity and looks forward to the match on September 12th in Garoua, where he will join his teammates in seeking qualification for the next African Cup of Nations.
Onana's message is a resounding proclamation of loyalty, patriotism, and resilience, and it serves as a rallying cry for a nation seeking to make its mark on the continental stage. It's not just about football; it's about the spirit of unity and the determination to overcome adversity—values that resonate deeply with the people of Cameroon.
Adblock test (Why?)